Program Director's Welcome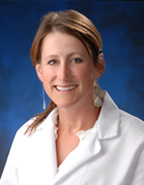 The UCI Anesthesiology Residency Program aims to develop outstanding consultants and leaders in the field of anesthesiology. Aligned with the mission of UCI School of Medicine: Discover. Teach. Heal - our residency program adheres to high academic and professional standards and provides a rigorous, well-rounded learning experience.
The primary teaching institution is UCI Medical Center, the region's only Level I trauma center, Regional Burn Center and major referral center for primary and subspecialty care. Our main site offers a high level of complexity of cases. Residents also gain valuable experience working in various healthcare systems caring for a diverse patient population during their rotations which includes the VA Long Beach Healthcare System, Children's Hospital Los Angeles (CHLA), CHOC Children's, Kaiser Permanente Los Angeles Medical Center and Long Beach Memorial Medical Center. Our residents receive broad training in anesthesiology, pain management, critical care and perioperative medicine with progressively increasing levels of responsibility.
About UCI Graduate Medical Education

Overview of the UCI Medical Center and Graduate Medical Education »
Strong clinical experiences are paired with a comprehensive, structured and carefully designed educational curriculum spanning all years of residency. Our innovative 4U Didactic Program provides dedicated non-clinical days for residents each rotation block. These didactic days supplement intraoperative teaching, mock oral examinations, additional rotation specific education and grand rounds. The educational contents are tailored to each class and includes wellness, professional and leadership development, quality improvement and scholarly activities. We understand that traditional lectures alone are not optimal for learning. Therefore, we employ multimodal learning through simulation, problem-based learning and discussion (PBLD), journal clubs, mock objective structured clinical exams (OSCE), hands-on workshops, Point-of-Care Ultrasonography (POCUS), guest speakers and written board exam practices.
The UCI Anesthesiology Residency Program prides itself in providing a supportive environment for individual growth. Our residents come from diverse backgrounds and are collegial, talented and hard working. To build camaraderie and discuss program development, residents participate in fun activities during the summer and winter retreats.
Resident scholarly and leadership activities are an important part of residency training and are strongly encouraged. Many of our residents serve in leadership roles within our Department, UCI, UCI School of Medicine, as well as in regional and national societies. Residents participate in local, regional and national conferences with the department providing time and financial support. Our Global Outreach Initiative supports residents who are interested in volunteering alongside faculty in medically underserved parts of the world, providing anesthesia in countries with limited resources. In addition, we have a month-long rotation in which our residents may travel to Taiwan for a hands-on cardiac anesthesia elective, deepening their understanding of both cardiac anesthesia as well as potential cultural and practice differences.
Our graduates have success in matching into competitive fellowships and acquiring highly desirable career positions. In the last five years, approximately 50 percent of our graduates have pursued fellowship training. Our UCI alumni practice in both private and academic settings within California and across the country and residents benefit from this network. Residents have successfully achieved professional goals through excellent clinical experiences, faculty mentorship and broad educational programs.
I invite you to explore our website and follow us on Facebook and Twitter to learn more about what makes UCI School of Medicine an excellent place to begin your residency training. We look forward to meeting you during the recruitment season.
Katherine McCartney, MD
Director, Residency Program