UCI Anesthesiology & Perioperative Care
We are a patient-centered anesthesia team providing exceptional perioperative care while advancing the science of anesthesiology and developing the next generation of leaders in our field.
Residency Program
Our residency training program adheres to high academic and professional standards and provides a rigorous, well-rounded learning experience.
Read a message from our Resident Program Director »
Fellowship Programs
We offer six different fellowship programs that provide trainees with the knowledge and experience necessary to excel in future careers.
Research Labs
Center for Stress & Health » | Chronic Pain Mechanism » | Ostlund Lab »
Center for Pain & Wellness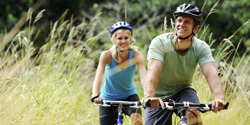 Our pain management specialists take an integrated approach to restore your quality of life and have you moving again.
Patient Care
Our anesthesiologists are here to ensure your comfort and safety before, during and after your procedure.
Virtual Tours
Welcome Applicants!
Explore the state-of-the-art facilities of UCI Medical Center to give you a feel of what life and training is like at UCI.
View videos »
Upcoming Events
Meet and Greet with Residency Programs
ANESTHESIOLOGY Annual Meeting
October 2, 2021
11:00-2:00 p.m. PST
Virtual Event
More information »
ANESTHESIOLOGY Annual Meeting
October 8-12, 2021
San Diego, CA
In-Person & Virtual
More information »
Make a Gift
Each donation can make a difference in the continuity of growth and advancement.