Residency Program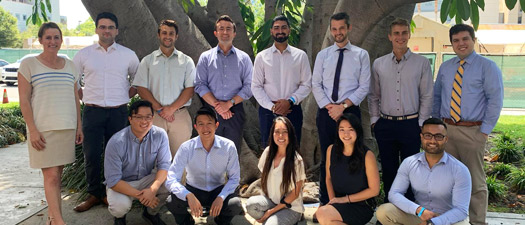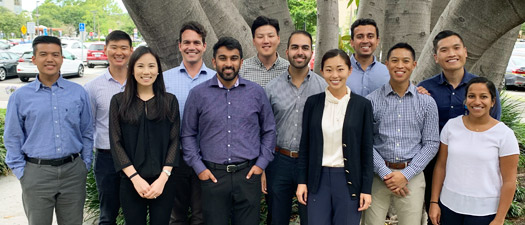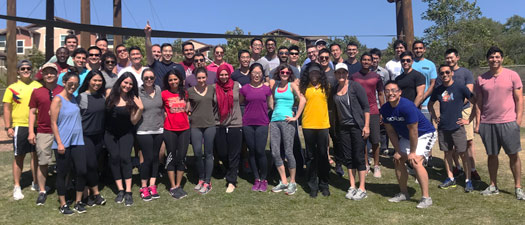 Our educational programs have been developed to provide a diverse and exciting opportunity for the residents and faculty. Our goal is to create a curriculum that not only reflects the objectives and competencies of the American Board of Anesthesiology (ABA), but also emphasizes personal growth and development. We live our Department's core values of Dedication, Integrity and Inclusivity to provide a safe environment for everyone to work, learn and grow.
Welcome Applicants

We invite you to take a look at what life and training is like at UCI School of Medicine. Explore the state-of-the-art facilities through the Virtual Tours »
Each class of residents receives targeted lectures with our "4U" Didactic Program, which includes workshops and simulation sessions tailored to their level of training. Along with didactic sessions, residents are able to gain clinical experience with a wide range of cases. The PGY and CA-1 years cover the fundamentals of physiology and pharmacology by organ system, providing a strong foundation on which to build clinical practice as well as to prepare for the ITE and basic exams. In the CA-2 and CA-3 years, the organ systems are revisited with a focus on advanced topics. As residency training progresses, emphasis shifts from accumulation of knowledge to application of knowledge. Residents hone their clinical judgment and develop skills in adaptability through problem-based learning discussions, clinical case scenarios and advanced simulation sessions.
In addition to didactics, each resident receives individualized mock oral board training on a biannual basis starting in the CA-1 year. We encourage resident engagement in research activity as an important adjunct to their clinical training. Our residents regularly present at national conferences and research activities. Our CA-1 to CA-3 classes participates in summer and winter retreats as well as monthly social gathering as we believe that a successful resident education requires an atmosphere of camaraderie.
The UCI Anesthesiology & Perioperative Care residency program is dedicated to providing an exceptional educational experience for our residents. Our goal is to develop well-rounded and clinically outstanding anesthesiologists who will become leaders in their fields. Equipped with the skills and experiences gained from our residency program, our residents regularly match into their top choices for fellowship and job placement across the country.