Externs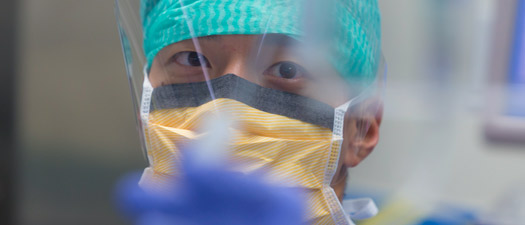 We welcome externs to rotate with the department. Applications are reviewed on an ongoing basis, but we frequently have many interested students so providing a range of dates will increase your chances of getting one of our open slots.
Application Process
Applications for both rotations should be submitted through the Visiting Student Application Service (VSAS), a service provided by the Association of American Medical Colleges (AAMC).
Applications will not be considered until all documents are received.
In addition to the VSAS application, supplemental materials are required and should be emailed directly to the Medical Student Coordinator.
Supplemental Materials:
USMLE Step scores
Curriculum Vitae (CV)
Medical school transcripts
A one paragraph statement answering one of the following questions:

Why are you interested in rotating at UCI?
What is something you would like us to know about you or your medical experience in considering your application?
Contact Information
Please direct all inquiries to:
Medical Student Coordinator
Medical Simulation Coordinator
Dean Wong
Email: deanw@hs.uci.edu