Mission & Strategy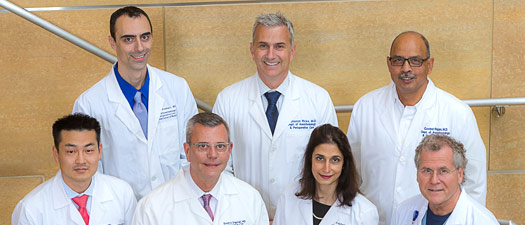 Mission
To provide a continuum of exceptional clinical care throughout the perioperative period, train the next generation of anesthesiologists in a dynamic environment, support research programs dedicated to both basic and translational projects and be a leader in the market place.
Vision
To achieve excellence in perioperative medicine through superior clinical care and advance knowledge through cutting edge research and world-class education by establishing a fiscally responsible, positive culture within the department and through collaborative efforts within the University of California School of Medicine and New University Hospital. This vision will be fostered by focusing on Five Core Goals: Excellence in Clinical Care, Excellence in Education, Excellence in Research, Positive Identity and Culture, and Fiscal Strength.
Core Goals
I. Excellence in Clinical Care
Provide superior compassionate perioperative clinical care in effective and efficient partnership with our colleagues in the UC Irvine School of Medicine in conjunction with the Medical Center.
II. Excellence in Education
To develop progressive educational programs for residents, fellows, and medical students that yield significant breadth and depth of knowledge, for faculty that provide best practice enrichment, and for the public to enhance well being.
III. Excellence in Research
Establish robust research programs in focused areas of basic and clinical sciences through campus, state, national and international collaborations, providing resources and support for multidisciplinary approaches in both animal and human models.
IV. Positive Identity and Culture
Promote a positive public identity and a culture of teamwork and respect within the Department and University of California, Irvine School of Medicine.
V. Fiscal Strength
Establish rigorous fiscal practices to bring the department to profitability thereby allowing for the generation and support of exceptional clinical, educational and research initiatives.
| Back to Top |