Message from the CRNAs
Hello from the Certified Registered Nurse Anesthetists (CRNAs) and thank you for your interest in our group!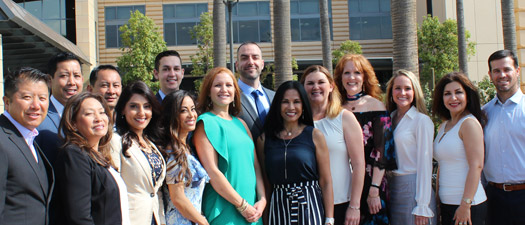 Our team consists of thirteen full-time and five per diem nurse anesthetists, and we're led by our wonderful Chief Anesthetist, Marilyn Patterson.
We provide anesthesia services at the UC Irvine Medical Center as well as at the outpatient surgery center and gastroenterology clinic. There are a wide variety of cases we administer anesthesia for including pediatric, geriatric, obstetrics and trauma. We are fortunate to use the best innovative technology and equipment available while providing care to our patients. Along with our clinical responsibilities, we are involved in numerous committees in our department including quality assurance and research. We also participate in a yearly leadership retreat and the annual American Association of Nurse Anesthetists meeting. Most recently, our department invested in a state of the art simulation center which we will use for staying current on our anesthesia knowledge and clinical skills.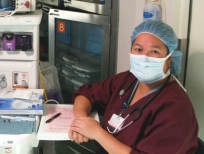 We love our profession and take pride in the high quality, safe care we give to our patients. We have a great working relationship with the anesthesiologist and enjoy the open communication and rewarding environment in the operating rooms. Our goal is to always provide safe anesthesia along with a comforting smile to help our patients feel at ease during their surgical experience. We look forward to hearing from you or working with you in the future!
Warm Regards,
The CRNA Team