Message from the CRNAs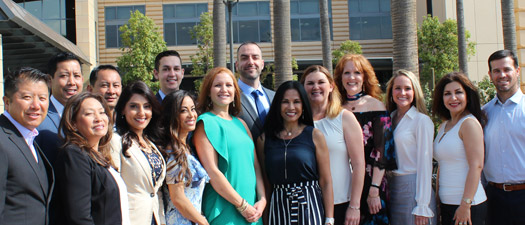 Hello from the Certified Registered Nurse Anesthetists (CRNAs) and thank you for your interest in our group!
The CRNA's are an integral group at the UC Irvine Health Department of Anesthesiology & Perioperative Care. We are involved in many departmental task force and committees and have active roles in quality assurance, education and nursing leadership.
We provide anesthesia services at various sites within the UC Irvine Medical Center. These sites include the main operating room, outpatient surgery, gastrointestinal, interventional radiology, MRI, CT, cath lab and obstetrics locations. We are fortunate to use the best innovative technology and equipment available while providing care to our patients.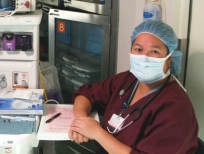 In 2011, we formed a health affiliation with nurse anesthesia graduate schools to clinically train student registered nurse anesthetists (SRNAs). The SRNA clinical education program is led by our Clinical Program Director, Ann Singleton, DNAP, CRNA. We are a premier clinical site to two nurse anesthesia graduate programs, Kaiser Permanente School of Anesthesia and National University Nurse Anesthesia Program. We teach junior to graduate level SRNAs and provide students with a wide clinical experience while caring for patients with multiple comorbidities. Our students graduate to become exceptional CRNAs and are a resource of employment from which we have selected a few to join our team.
We love our profession and take pride in high quality patient safety. We have a great working relationship with the anesthesiologists and enjoy the open communication and rewarding environment in the operating rooms. Our goal is to always provide safe anesthesia along with a comforting smile to help our patients feel at ease during their surgical experience. We look forward to hearing from you or working with you in the future!
Warm Regards,
The CRNA Team