Quality Assurance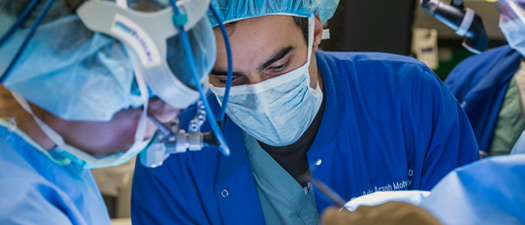 The UCI Department of Anesthesiology & Perioperative Care Quality Assurance's Role is to provide:
Documented and approved systems to ensure consistent application of defined processes that are developed through evidence based medicine and faculty experience to produce predictable positive patient outcomes
Defined, documented and provider trained processes that are reviewed at regular intervals to ensure that they are current and effective, based on evaluation of collected data, industry standards and regulatory compliance requirements
Processes and practices that minimize the risk exposure for patients and ensure that the appropriate standard of care is met
Monitoring and analysis of process and provider data to continually reduce patient risk exposure, improve outcomes and improve provider performance
Internal audit system to verify program and system compliance
Quality management review to provide comprehensive review of all quality assurance system components, data analysis results and identify improvement opportunities
Continuous quality improvement with total employee involvement
The continuous quality improvement component manages the:
Quality Assurance strategic plan
Near Miss System
Best practices identification and implementation
Drives improvement through the application of six sigma (DMAIC), lean, statistical analysis, root cause analysis, trend analysis, project management and event review
Documentation, review and analysis of events relative to our key quality indicators regardless of final outcome
The defined event review process is confidential, documented and produces open and critical discussions within the Quality Assurance Committee, often resulting improvement actions that are tracked to closure and monitored as appropriate, such as policy revision, creation, peer review, presentation at grand rounds for educational points, etc. Documentation is the record available for quality reviews in a post event evaluation. Memory is a poor substitute and generally not acceptable to regulatory authorities, which has a, "if it isn't documented, it didn't happen", mind set.
Secondary to effectiveness is efficiency through value stream process mapping to coordinate resources and flows such as personnel, materials, information and communication. This helps maximizes value to our community, personnel, patients and teammates within the hospital.
Critical Components of Quality Assurance Systems
Management review system
Defined, documented processes/procedures (with supporting rational when not followed, to ensure standard and quality patient care with minimized risk)
Training requirements list maintained and approved and documentation demonstrating requirements met (including revised and newly created SOPs)
Quality Assurance case review, with disposition, along with root cause determination, corrections, corrective actions (eliminate or reduce future occurrences, and effectiveness monitoring as appropriate
Regulatory compliance (not billing)
Collection, analysis and reporting of data to monitor performance, verify compliance with requirements and identify improvement opportunities.
Near Miss System, with backend analysis and information distribution.
Continuous improvement through analysis results, research, best practices, effectiveness monitoring
Have a system in place that ensures communication between departments, the entire hospital, as well as, within department
Root cause analysis and identification (DMAIC - 6 sigma)
Auditing system (defined as to departments, parameters, frequency, follow-up)
Application processes such as Lean, Theory of constraints, etc, to improve efficiency, reduce operational costs and reduce employee frustrations
Regulations and Standards References
Regulatory Compliance
Industry and Practice Standards
Quality and Patient Safety